Graphic Designer Cleveland
An Affordable & Reliable Cleveland Graphic Designer
At Imgon Web Design in Akron, we offer both traditional and digital design services to businesses in Cleveland, OH, and the surrounding areas. Our design services include brochure design, logo design, ads, digital marketing development, website development, and more.
Same day and 24-hour design service available for urgent projects.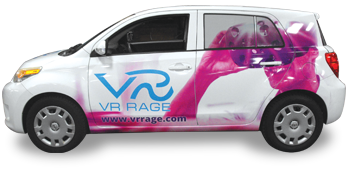 Imgon marketing firm designed all of VR Rage's visual elements, from brochure and ad design, to window graphics and store interior design.
Design Skills:
Photoshop
InDesign
Illustrator
Dreamweaver
WordPress
ConstantContact
MailChimp
PowerPoint

Cleveland Graphic Designer and Web Developer
Imgon Design has been providing reliable digital marketing and graphic design service to Ohio businesses since 2001.
Digital Marketing is one of the most important aspects of a successful business. Imgon is a graphic design and web development company in Ohio, servicing businesses in Cleveland and the surrounding areas. With our small and effective team, we fulfill the digital marketing needs of our clients. The Imgon team combines many years of experience in digital marketing and graphic design, which means we can create anything from brochures to comprehensive marketing campaigns.
Enhance Marketing Results with a Proven Graphic Designer
Our clients benefit from working closely with a team of expert website and graphic designers. A proven digital marketing company, Imgon can significantly increase the value of your marketing investments. Furthermore, an improved marketing strategy can increase lead generation and help your company grow.
Graphic Design Service:
website development
Website Banners and Ads
Display Banners
Billboards
Tradeshow Graphics
Slide Deck Presentation
Landing Pages
Email Marketing
Print Advertising
Postcards
Posters
Flyer Design
Logo Design
Letterhead
Vehicle Wraps
Business Cards
Brochures
Annual Reports
Direct Mail
Catalogs
Agency Quality at Freelance Rates
We generate minimal overhead due to being a small business. This allows us to provide high-quality service at a freelance rate. Imgon marketing firm is known for service quality, responsiveness, and cost effectiveness. Learn more by checking out our client reviews on Google. Smaller projects can be turned around in a few hours. Have a high-priority project? We also offer same-day and 24-hour service options.
Bring us your concept and we will design a marketing strategy that works best for you. Click here to get started.
Want to design an accessible, mobile-friendly website?
Contact us at (330) 688-1324
Leading Digital Marketing Businesses | Quick and Effective Graphic Design in Cleveland