Home – Modern SEO Strategies | SEO for Ecommerce | SEO Content Writing
Cleveland's Top Search Engine Marketing Company.
Ohio's Best Content Marketing Specialists | Digital Marketing Strategist | SEO Consultants | Graphic & Website Designers
Reach top organic search results with Imgon SEO services and lead generation.
Why our clients choose us for SEO service:
We produce results. We've gained clients from many Cleveland/Akron firms and increased their performance 10X.
We are small, with just 5 full-time employees and 8 freelancers.
We're local. Offices in Cleveland, Stow, and Akron, Ohio.

We make your budget go further.

We are attentive, responsive, and accountable.

We integrate into your Social Media. You are the boots on the ground, the voice of your company. We work behind the scenes to produce results.

We are affordable, with budgets starting at $950 per month. Affordable SEO pricing.

We have a full, on-site creative staff for copywriting, website design, graphic design.

When content writing for SEO, we focus on what Google loves; optimizing to Google's latest standards with fresh and relevant monthly content, and high-authority backlinks.

We use AI (machine-learning artificial intelligence) for SEM/PPC, to see when your competitors' budgets run out, which can typically reduce CPC by 50%.

How we work: We want to earn your business through performance and offer month-to-month contracts. We will even start with 75% of your current budget to show you how much more we can do with a lower budget. 
 Take a minute to view our SEO packages and pricing.
SEO Programs
From competitive keyword research, to PPC management, to advanced eCommerce SEO strategies, no project scope is too large or small for Imgon Design. Our services range from SEO-friendly website design to SEO content writing services.
Whether we're building a website from the ground up or working on your current one, we always follow SEO-friendly website development guidelines that set you up for success.
Imgon has a current 4.9/5 star rating as the top Cleveland Graphic Designer, SEO Service and SEO Development Company. We provide compelling designs and marketing expertise to help businesses of all shapes and sizes reach their maximum potential while continuing their growth through our high-value SEO service.
Imgon is a national SEO company, with our home office located near Cleveland, Ohio. We have found this location highly beneficial when working with clients on local SEO solutions; to meet in person and develop long-lasting, professional relationships. With national clients, we use services like Uber Conference and Zoom to consistently communicate marketing strategies and more.
As one of the top SEO businesses, we offer competitive rates. And with our wide range of services, we're experienced and readily available to help our clients reach their business goals.
See results from the area's best SEO consultants. Cleveland SEO Service. Professional marketing firm service.
Optimize your search results and your business with Cleveland's Top SEO Company.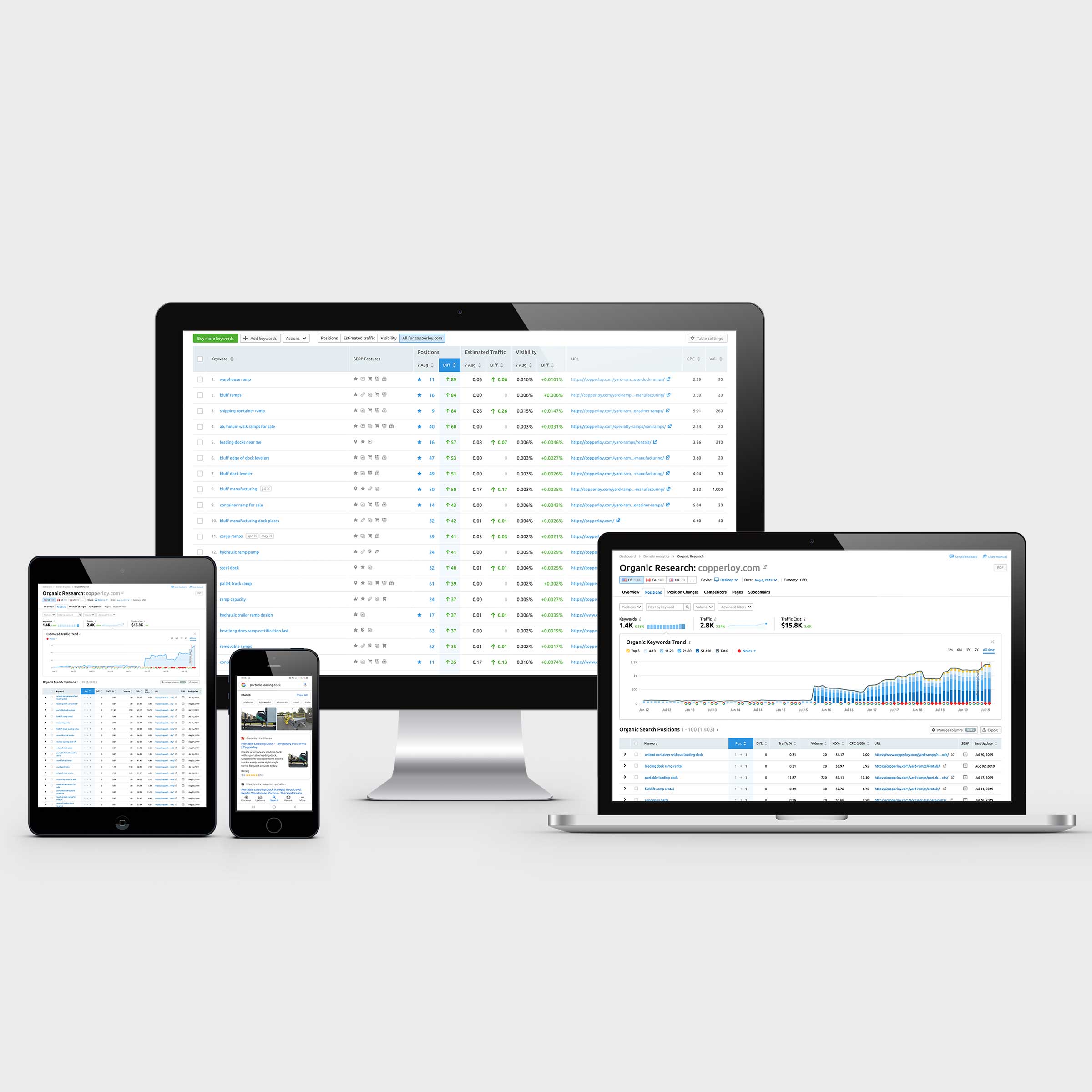 Work With the Top Digital Marketing Strategists And SEO Experts
Good things come in small packages, including Imgon. As a small company, we're able to maintain partnerships with our clients and deliver high quality results. With our team of experts, we've created modern SEO strategies with measurable results.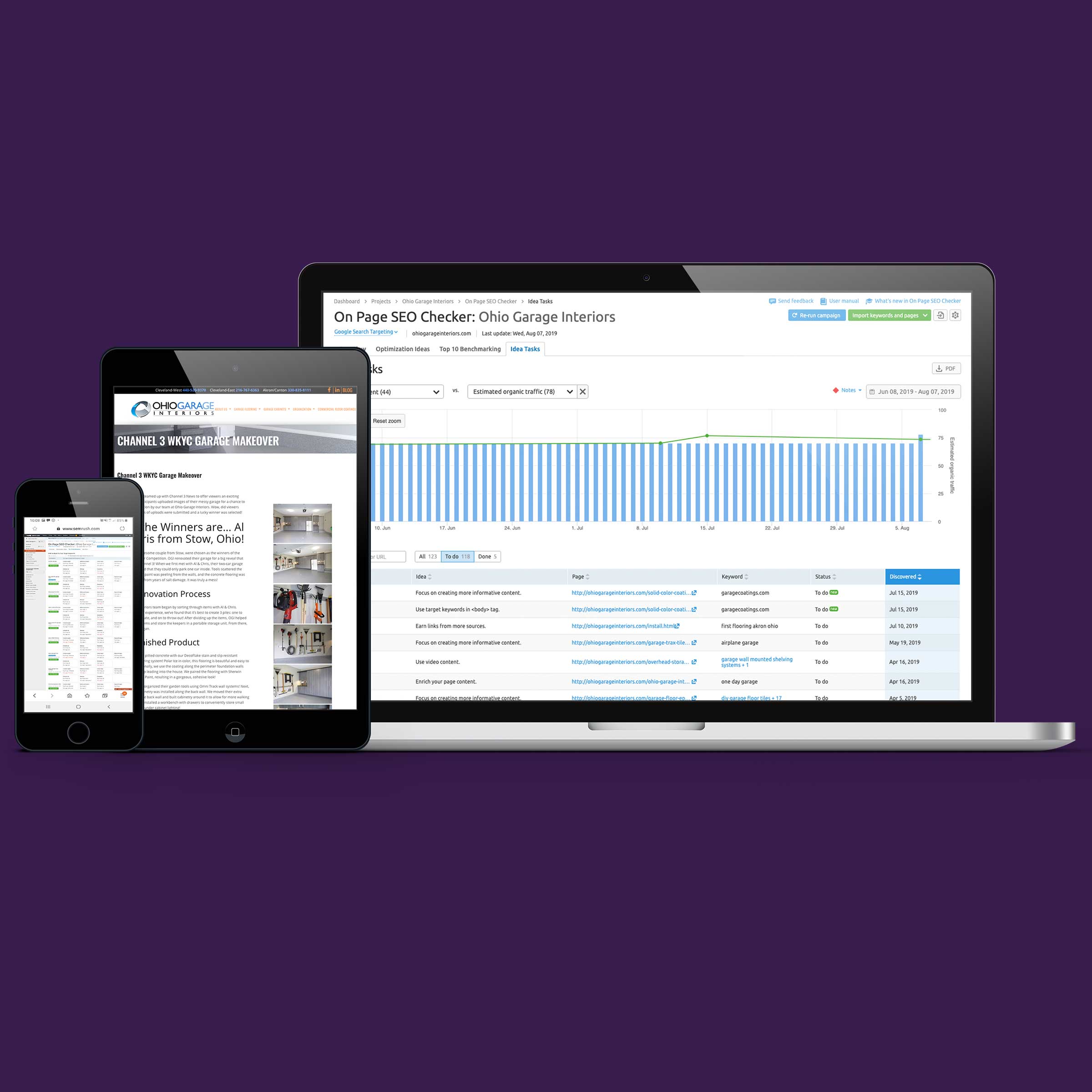 Why is Content Marketing so important?
Our content marketing services help businesses achieve sustainable brand loyalty by providing valuable information to consumers. Our top content marketing specialists can write content that grabs the users' attention and generates new leads. All of Imgon's content writing is SEO-driven. Content marketing and Storytelling Services:
B2B Content Marketing
SEO Content Writing
Social Media Content Marketing
Ecommerce Content Marketing
Email Marketing Content Creation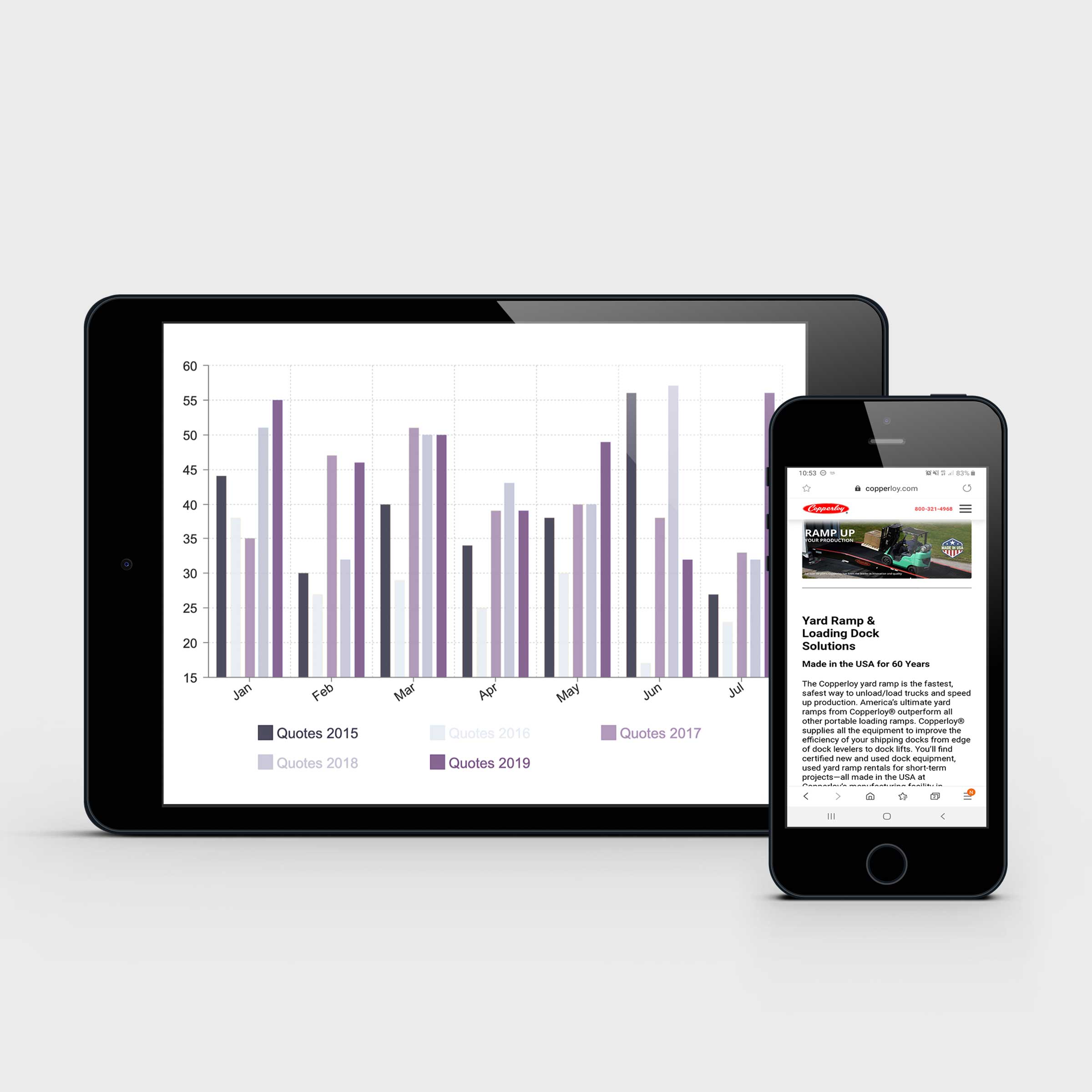 Ecommerce SEO and Ecommerce PPC Management
You can trust the Imgon Design team with your eCommerce website, whether it's eCommerce website design, eCommerce SEO service, or eCommerce PPC management. Our digital marketing strategists are eCommerce marketing experts who know the right strategies and tools to drive traffic to your online store.
Link Building Service and Backlink Strategies for SEO
We understand that creating quality content isn't enough to produce results with search rankings. To outrank your competitors, you'll need to establish authority. We can help you achieve this with the best backlink strategy for your niche. Imgon can increase your website's backlinks with guest bloggers and press releases.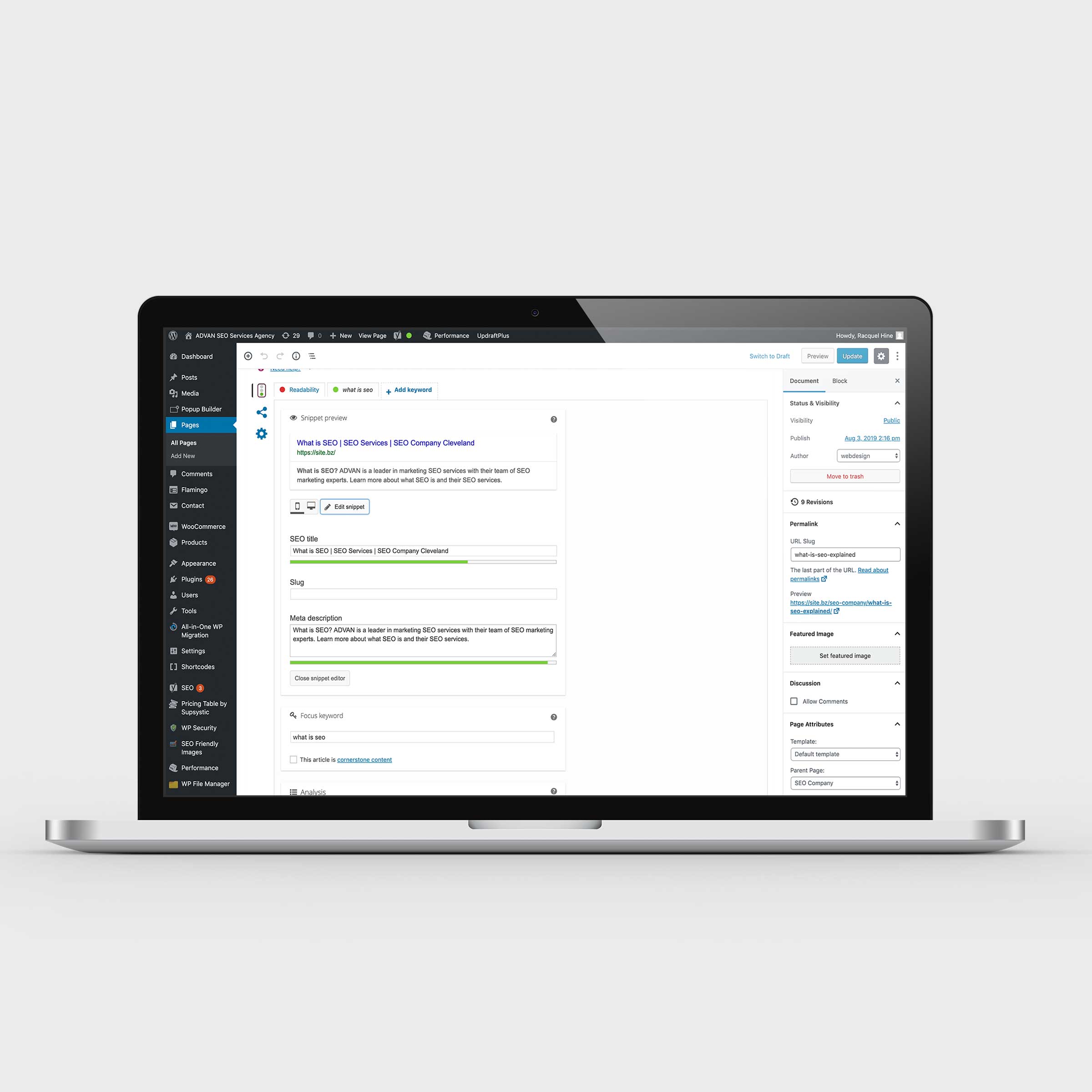 WordPress Designers and WordPress SEO Experts
WordPress has a reputation for providing a solid SEO foundation for websites and WordPress sites seem to rank well on Google. Our websites are built on this platform. Whether you're building a site from the ground up, or we're working on your current site, our WordPress SEO experts and WordPress designers work hand-in-hand to fully optimize your site for WordPress SEO. Our expertise has made Imgon the top WordPress SEO company in the Cleveland, Ohio area.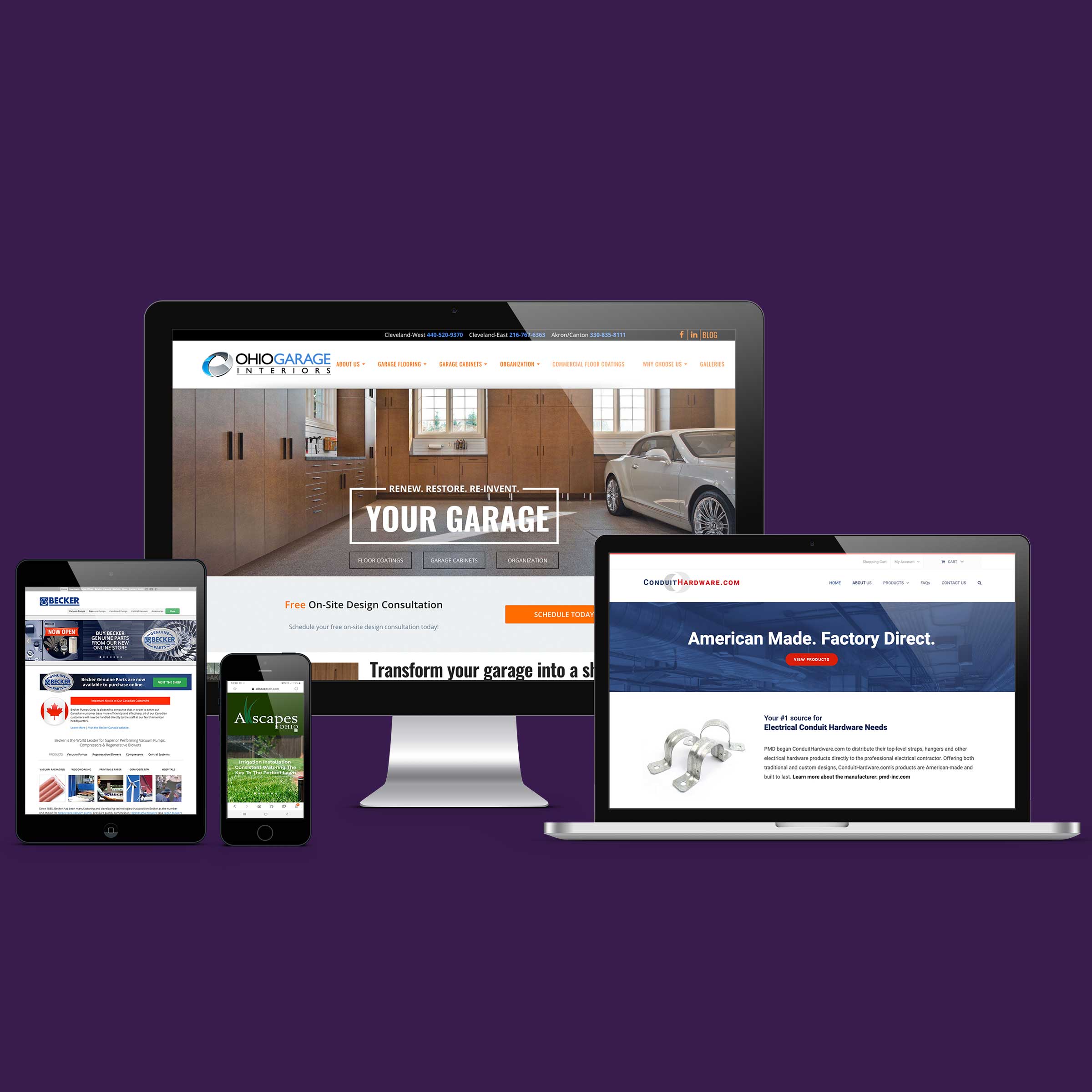 Creative Digital Marketing Agency with Cleveland's Best Graphic Designers
Our internet marketers and graphic designers are some of the best around! Don't just take it from us, read our client reviews. 

Our talented graphic designers work cohesively to build superior websites with SEO always in mind. Following SEO-friendly website development guidelines sets your website up for success. Imgon's talented website design team is experienced in:
WordPress Website Design
Ecommerce Website Design
Non-Profit Website Design
WordPress Web Development