Jaco Products Delrin Machining
Jaco Products Delrin Machining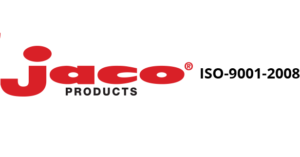 Are you looking for high quality plastic products? Jaco Products is a leader in delrin machining and plastic fabrication, so you can find all the components you need. Delrin machining is a versatile process, which is ideal for a multitude of different applications. Jaco offers unmatched experience in delrin machining, using its durability and other benefits to your advantage.
Machined delrin (also known as acetal) offers many unique advantages. Delrin is incredibly easy to machine with low internal stress. However, it results in a high-quality product that can endure intense applications. It also experiences minimal dimensional shifts during fabrication and use. Furthermore, Delrin's wear resistance and ability to handle high-impact situations makes it perfect for a variety of industrial applications.
Delrin also offers moisture-resistance. In addition to strength and durability, delrin is optimal for applications in wetter environments. It is also resistant to hydrocarbons, solvents, and neutral chemicals, while offering stiffness, dimensional stability, and resilience. As a result, it is ideal for various applications:
Pump components
Pistons and valves
Rollers
Fittings
Manifolds
Food product forming dies
Timing screws
Wear strips
Electrical insulator parts
Gears, bearings, and bushings
And More!
Jaco Products Service
Jaco Products is one of the top plastic products manufacturers, offering a many unique service and unmatched versatility. Their team of expert, in-house engineers can tackle any delrin machining project. They can also custom manufacture products to meet any customer's specific requirements. Related service include Hardware Insertion, Hot Stamping, Silk Screening, Thermoplastic Injection Molding, Prototype Molding, Engraving, CNC Machining, Post Mold Molding, Secondary Operations, Screen Printing, Assembly, Ultrasonic Welding, Plastic Welding, and Injection Molding Tooling.
This process is a versatile manufacturing method with the ability to development products for various applications. CNC stands for Computerized Numerical Control. In this process, computerized devices perform many of the manufacturing tasks. Jaco also applies their substantial experience with thermoplastic and thermoset materials to enhance the CNC machining process. Their machining abilities include 5-axis machining, routing, milling and turning with precision tolerances of .0001″. Furthermore, they focus on continuously improving their machinery and manufacturing processes. As a result, they can easily produce small to large volume runs with higher tolerance requirements.
Plastic Injection Molding
Injection molding is a plastic shape-forming process. This process involves the melting, forcing and squeezing of the plastic materials into the right shape. The plastic is then cooled, and the mold releases it in order to begin the cycle anew. This manufacturing method is also ideal for the production of solid objects.
Mold & Platen Insulation
You can more effectively reduce energy consumption and increase processing efficiency with the implementation of high-performance thermal insulation. Jaco is a leading provider of mold insulation, thermal insulation board and platen insulation. They also offer platen and mold insulation in 17 materials.
Stamping & Die Cutting
This method is the best choice for reducing material costs while improving production rates and the consistency of the components. Jaco offers unmatched experience in stamping & die cutting. They are a leading provider of these service to the electrical insulation industry. As a result, they can easily manufacture complicated parts with extremely high tolerance requirements.
Imgon Design is a digital marketing firm working out of Ohio. We work with small to mid-size Ohio businesses, helping them implement and execute digital marketing campaigns. With search engine optimization and social media management, we can increase brand recognition and increase your clientele. Jaco Products is a valued client of Imgon, so they receive many benefits from our service. Our SEO and SMM service boost Jaco to the top of Google Search results while increasing their visibility on social media platforms like Facebook. If you are looking for affordable digital marketing service in Ohio, contact Imgon Design today!
If you are looking for delrin machining service, contact Jaco products today! Learn more about Jaco Products on the Imgon Design Blog or visit their website.