What are
your growth objectives?
You can count on Imgon website development for superior internet marketing to help you achieve your goals.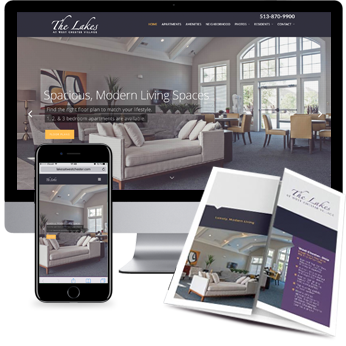 Affordable SEO Service in Akron, Ohio • Stow • Beachwood • Solon • Tallmadge
Why should you choose Imgon for SEO service in Akron, Ohio? It's simple; if you get to the top of Google results under key phrases, you'll fuel the growth of your business.
The majority of our customers find that the Internet is their primary source of new business. We have businesses who have been working with us since 2001, and they still hold steady on Google first-page positions today!
Google "stainless steel wire" or "lockwire" – Malinco.com has been a client since 2001
Google "plastic stamping" – Jacoproducts.com has been a client since 2001
Google "Ohio machine shop" – Ansco and Summit have been clients for several years
Google "top Cleveland law firms" – Davis, Eoff, and Elliot were new clients last year
Google "family law attorney medina" – Tomerblaw.com is a new client
Google "rubber molder" – Qualiformrubbermolding.com, a client since 2003
We help businesses in the Cleveland and Canton, Ohio areas increase website traffic. We also help improve our clients' websites with marketing recommendations to increase the number of inquiries they receive. For some, if the current website isn't optimized for Google, we do a complete redesign.
Imgon Monthly SEO Packages
SEO services start at $300 per month. The $300 SEO package includes the creation of 2 new website pages per month. We'll write 2 pages featuring the type of fresh content that Google prefers. We'll develop a strategy focused on SEO key phrases to gradually build the right traffic, and we'll also build incoming links based on those phrases.
The $600 SEO package is designed for clients who want to see quicker results. With this package, we add 5 new pages of content with unique key phrases to your site monthly.
Comparing SEO Services
When evaluating SEO services in the Cleveland, Akron, and Canton areas, ask to see measurable results. Are they consistently getting qualified traffic for their clients? Unfortunately, this industry is filled with many scams and disreputable SEO businesses. You may have noticed the increase in automated telemarketing service asking you to "claim your Google position." Many of our clients have tried these services and seen zero results. We even had a client, who, prior to coming to us, paid $5,000 per month for SEO services without any website traffic increase!
Imgon: Measurable Results
At Imgon, we take great pride in offering affordable SEO services in Cleveland, Ohio, from which our clients can see results. Upfront, we'll discuss the best strategy and achievable key phrase focus, based on the competition of your target category. Based on our 20+ years of experience in getting businesses to the top of Google search results, we can tell you what's realistic and achievable. Each month, our clients know their keyword focus and can search to see their company's ranking. Just contact our staff to find out more about Imgon's SEO service today. We'll put together a unique SEO strategy specific to your business and the customers you want to reach. Call (330) 688-1324 or complete our Contact form.
Ready to redesign your website to be mobile friendly?
Talk to us (330) 688-1324