Bike Cover with Zipper Closure | Zerust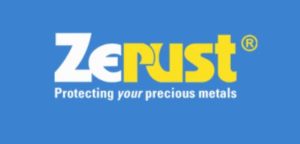 Give your bike's and their components more longevity with the Zerust bike cover with zipper closure. Zerust's bike cover with zipper closure will eliminate all of the chemical reactions necessary for rusting, so you no longer have to worry about corrosion damage. Furthermore, bicycle owners ranging from casual cyclists to professional racers can benefit from the Zerust bike cover. Regardless of the type of bike you have, the Zerust bike cover with zipper closure can thoroughly protect your bikes from rust and corrosion.
Zerust's bike cover has a variety of protective aspects, in addition to rust resistance. The cover is also mold proof and water resistant; however, the cover is not watertight due to the sewing of the zipper.
The Zerust bike cover is also easy to use. Just clean your bike according to the owner's manual and seal your bike within the bag. Zerust will then begin to take effect and protect your bike from rusting.
The Zerust application process is simple and easy. Simply clean your bike and place it in the cover. Zerust will then coat your bike in a non-toxic vapor, which creates a shield against rust and corrosion. The vapor's molecules gather on the surface of your bicycle forming a layer that is only a few molecules thick. Also, mechanical and electrical components continue to function as usual under Zerust. Zerust is not only effective but also subtle.
The Zerust bike cover is the best possible solution for protecting your bikes from rust. Numerous cyclists around the U.S. use Zerust to protect their bikes, so why not be the next to use the most effective rust prevention tool on the market?
You can find Zerust's bike cover with zipper closure on their website or at the following locations:
All Bicycles – Deerfield Beach, FL
Beacon Cycling – Northfield, NJ
Bicycle Evolution – Fort Lauderdale, FL
Big Daddy's Bike Shop – Santa Rosa Beach, FL
Bike Link – Hilton Head Island, SC
Billy's Bike Shop – Sanibel, FL
Bloomfield Bicycle – Bloomfield, CT
Chain Reaction Bicycle – Augusta, GA
Chubby's Cruisers – Culvert City, CA
Pedego Electric Bikes – Carlsbad, CA
The Bike Doctor – Hilton Head, SC
The Bike Rack – Washington, DC
The Electric Bicycle Store – Fort Lauderdale, FL
The Pedaler – El Sobrante, CA
Scoot, Skate and Bike – Miami, FL
Watsonville Cyclery – Watsonville, CA
Competing in the modern economy requires the utilization of effective digital marketing strategy. Businesses that do not increase their brand influence through digital marketing cannot expect to compete. Also, smaller Ohio businesses fail to reach out to a massive online consumer base. Digital marketing is the best way to build your brand, so Imgon Design works with Ohio businesses to implement proper digital marketing strategy.
Imgon Design is a Ohio marketing firm working with Ohio businesses comprised of about 5 to 500 employees. We help our clients increase their brand influence with service like search engine optimization and social media management. As a valued client of Imgon, Zerust receives many advantages through our service. We have developed our SEO and SMM service to efficiently boost our clients to the top of Google Search results and improve visibility on Facebook and other social media platforms. Imgon Design is an effective and affordable channel through which Ohio businesses can reap the benefits of digital marketing.
If you are looking for improved protection from rust, check out the Zerust bike cover with zipper closure and other rust-preventative products. Learn more about Zerust on the Imgon Design Blog or visit their website.