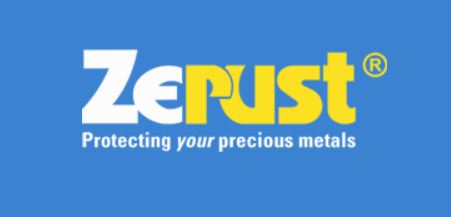 Are you searching for an effective and affordable way to protect your firearms from rust? Zerust offers gun safe rust prevention products, including vapor capsules, gun storage bags, gun oil, gun cleaner, and more. You can safely and effectively shield your firearms from corrosion with Zerust, a leading supplier of rust preventative products.
Zerust Vapor Capsule
Zerust vapor capsules are a perfect solution for gun safe rust prevention. They protect guns, firearms and ammunition in an enclosed area from rust for up to 2 years, within a radius of 1 foot. Use Zerust Vapor Capsules instead of traditional gun oil, which can leave greasy residue on your firearms.
How to Use Vapor Capsules
It's easy – just place your Zerust Vapor Capsules inside of a gun case or safe. Our capsules have an adhesive backing, so they can be applied to a variety of surfaces. The capsules will release anti-rust molecules into the air after being stored with your firearms. This anti-rust vapor acts as a protective layer, shielding your weapons from corrosion, all without producing toxic residue or chemicals.
Zerust Best Gun Oil
Zerust gun oil is an anti-rust lubricant and contains biodegradable oils that:
Protect from rust
Provide lubrication
Reduce friction
Zerust gun oil is a thin, long-lasting spray that protects metal surfaces from dirt, moisture, and carbon fouling, without leaving an oily residue. Its lubrication protects against normal wear and tear caused by friction.
Our gun oil is non-toxic, odorless, and environmentally friendly. It will not damage grips, optics, stocks, or ammunition, because it does not leave residue on wood or metal. Zerust gun oil is the superior choice for protecting your firearms, whether you're a competitive shooter, hunter, or military service member.
Zerust Gun Cleaner
Zerust gun cleaner is a gun bore cleaner, safely and effectively protecting your firearms from corrosion. It consists of various biodegradable oils that:
Protect against rust
Clean and condition
Remove fingerprints
Cleaning your firearms can stop moisture and gun rust buildup. Zerust gun cleaner anti-rust spray keeps metal clean without leaving any residue.
Gun Storage Bags
Zerust's VCI weapon protection bags are can protect guns, rifles and other firearms from corrosion and rust. Zerust's gun storage bags are perfect for long-term rust prevention.
VCI Rifle Bag
This bag protects rifles specifically from rust and corrosion. Just clean your rifle and make sure it's cool prior to storing it in the bag. The VCI rifle bag protects your rifle for up to 5 years by releasing vapor corrosion inhibitors and covers the surface of your rifle.
Multipurpose VCI Poly Bags 
Zerust offers VCI poly bags for ammo, firearms, weapons, and firearm components. Place the component into the bag and seal it. Then, the bag will release anti-rust vapor to protect any ferrous metal, including iron, cast iron, and steel, for up to 5 years.
Zerust's VCI poly bags are offered in a variety of sizes with different closure configurations. The zip closures seal themselves while the plain closures are secured with a zip.
VCI poly bags are used to store and transport rifles, pistols, ammunition, and firearm components, keeping them dry. This eliminates the need to repeatedly apply and remove oils and greases.
How to Use VCI Gun Storage Bags
Make sure your weapon is clean before sealing it in the bag. Zerust's patented technology will then release a non-toxic, odorless vapor in the bag, shielding your firearm from rust and corrosion for up to 5 years.
Zerust is completely safe for use with any firearm and provides effective corrosion and rust prevention, without damaging your belongings or leaving behind residue. The vapor dissipates into the air once you take your firearm out the bag.
Zerust offers gun storage bags with several closure options and sizes. You can store your firearms anytime, anywhere; whether you need storage between firing sessions or hunting seasons.
Zerust Rust Protection Products
,Zerust offers many other corrosion protection products In addition to the gun safe rust prevention. See below:
Air Conditioner Cover
Plastabs
Table Saw Cover
Motorcycle Cover
Bike Cover
Tool Box Drawer Line
Vapor Capsules for Tackle Boxes, Tool Boxes, Electronics and more!
Zerust is the leading resource for anti corrosion products, allowing you to keep your firearms and other belongings protected from rust damage.
If you don't have a digital marketing plan, you're not set for success in the modern economy. It would be challenging to find an organization that does not currently use some form of digital marketing. Digital marketing allows businesses to compete in their industry and attract potential customers. If you're not using digital marketing, you are not equipped to compete and will miss out on a massive source of online customers. Many smaller Ohio businesses may not have the internal resources to have their own in-house digital marketing team, but Imgon Web Design Company will work with you to make your plan simple and affordable.
Imgon Design is a leading online marketing company in Ohio. We work with small to mid-size businesses to maintain and grow their business. Below are some of the service we offer:
Search Engine Optimization (SEO)
Social Media Management (SMM)
Website Design
Graphic Design
And More!
With Imgon's services and team of top digital marketing experts, you can push your company to the top of Google search results. At Imgon, we also generate engagement on your social media platforms, like Facebook and Linkedin, with our SMM strategies.
If you are looking for affordable and effective digital marketing services that will produce results, contact Imgon Design!
Protect your firearms with Zerust gun safe rust prevention products. Learn more about Zerust by visiting the Imgon Design Blog or visit the Zerust website.