Zerust Skate Blade Covers
Zerust Skate Blade Covers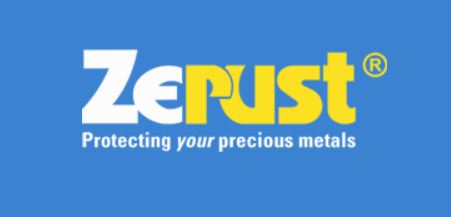 If you are looking for a reliable way to protect your ice skates, choose Zerust Skate Blade Covers. Zerust's Skate Blade Covers are the perfect solution for rust prevention when it comes to figure skates and hockey skates. In addition to protecting against rust, they offer protection from other forms of wear and tear, like denting and scratching.
Purchasing ice skates can be a significant investment, and you don't want to lose them to something like rust. Zerust's skate blade covers will protect your skates from rust so they can last longer. Their patented technology prevents the chemical reactions that can cause rust formation. Because of this, your skates stay in top condition for longer, which saves you money on blade replacements. Maintain the functionality and value of your skates with Zerust skate blade covers.
Zerust is the perfect solution for you if you're looking for a better way to protect your ice skates or other belongings from rust. Zerust can protect other items, from jewelry to automotive parts.
With a patented anti-rust technology, Zerust has developed the most effective skate blade covers for ultimate rust prevention. Zerust's skate blade covers protect your skates from rusting, scratching, denting, dulling and other forms of potential damage. These covers also fit the majority of types and sizes of skates.
Use these helpful tips to keep your skates protected from rust and other forms of wear and tear:
Your skates should be dry before putting them into the blade covers, so you can further decrease the probability of rust formation.
Wear your blade covers if you are traveling over any hard surfaces besides ice. Hard surfaces can dent, dull and scratch your blades. Because of this, they will become more vulnerable to rusting.
Keep on the blade covers when placing the skates in your bag to protect your blades and other belongings from damage.
Zerust Anti-Rust Products
Zerust offers many other rust prevention productsIn addition to skate blade covers, including:
Air Conditioner Cover
Motorcycle Cover
Tool Box Drawer Liner
Bike Cover
Table Saw Cover
Plastabs
Vapor Capsules for Tackle Boxes, Tool Boxes, Electronics and more!
Zerust is the top supplier of rust prevention solutions, providing ways to keep your skates and other belongings safe from rust and corrosion.
Many businesses today employ a digital marketing strategy. This is because they want to improve their presence in their market, so they can more effectively compete and reach customers. Without digital marketing, you lose the ability to compete within your industry. You may also miss out on a large pool of potential customers who are online. Many Ohio businesses struggle with implementing digital marketing. Imgon Design works to make it easy and affordable.
Imgon Design works with Ohio businesses to implement digital marketing strategies. The services we offer include:
Search Engine Optimization (SEO)
Social Media Management (SMM)
Website Design
Graphic Design
And More!
With our services, we can push your company's website to the top of Google Search results. We can also generate engagement on social media websites with our effective SMM strategies.
If you are looking for affordable digital marketing service in Ohio, contact Imgon Design today!
Protect our skates with Zerust's rust preventative skate blade covers. Learn more about Zerust on the Imgon Design Blog or visit their website.