Irrigation System Installation | Allscapes Ohio
If you want to keep your lawn looking as healthy as possible, consider Allscapes' irrigation system installation service. Allscapes can design and install a unique irrigation system that fits your lawn's specific needs. This will also save you plenty of time and energy on caring for your lawn. Irrigation system installation is easy and affordable with Allscapes. Furthermore, with this system in place, you no longer need garden hose sprinklers to care for your lawn. Allscapes' irrigation system installation places sprinkler heads strategically, ensuring complete coverage. In addition, these systems come with automatic watering settings to make lawn care easier than ever before.
Money-Saving Tips and Techniques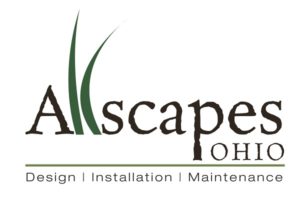 Avoid Watering Plants During the Day
Watering your plants and lawn during the daytime wastes copious amounts of water and, in turn, your money. Many believe that the daytime is best for watering the lawn; however, this is a common misconception. Allscapes' irrigation systems water your lawn in the early morning, using less water overall.
Run Sprinklers in the Early Morning
Running your sprinklers in the early morning can save you 30-50% relative to daytime water usage. Watering before sunrise means your soil has time to absorb the water before the sun has a chance to evaporate it.
When performing irrigation system installation, Allscapes analyzes your lawn to discern which configuration is best for complete coverage. They consider all factors of your property such as plant types, paved surfaces, and the shape of your outdoor space. Allscapes' keen eye for irrigation system installation allows their sprinklers to function at maximum efficiency.
System Startup Includes:
Individual zone testing and startup

Adjustment of sprinkler heads to ensure coverage
Checks for leaks and damages to ensure proper operation.
Programming the system controller for the summer season.
System Shutoff Includes:
Applying each zone with compressed air so it is ready for an Ohio winter season

If the applicable back-flow device is blown out

Ensuring all program controllers are shut down for the winter season
Routine maintenance for irrigation systems is paramount. This ensures that you are getting the most out of your system. Allscapes also offers scheduling of maintenance that works within the client's schedule, including weekends!
Allscapes Ohio | Irrigation System Installation | Imgon Design
Digital marketing is a necessity for any growing business. Businesses without a proper digital marketing strategy cannot expect to get the most out of technology. Imgon Design is a digital marketing firm working with small to mid-size businesses in Ohio (5 to 500 employees). We work with each of our clients to gain a full understanding of their marketing potential. Then, we take that marketing potential and use it to the client's advantage. Allscapes Ohio is a valued client of Imgon Design. As a result, they receive many benefits from our SEO, SMM, and other digital marketing service. We design our service to significantly increase visibility on search engines like Google as well as activity on social media platforms such as Facebook, Twitter, Pinterest, and more! With Imgon Design, Ohio businesses can take full advantage of digital marketing to spur growth.
If you are looking for irrigation system installation service, contact Allscapes. Learn more about Allscapes on the Imgon Design Blog or visit their website.